Dear Colleagues,
It is our great pleasure to welcome you to "The American Virtual Conference of Personalized Approach in Management of Patients with Advanced Lung Cancer (PMLC2022)" which will take place Wednesday, April 27, 2022.
The meeting aims to discuss the utility use of molecular profiling & liquid biopsy in Non-Small Cell Lung Cancer (NSCLC) with actionable mutations, describe the evolving strategies in management of metastatic NSCLC and outline the future directions in the stratification and management of Small Cell Lung Cancer.
PMLC2022 will bring together international leaders in the field lung cancer to deliver talks that are idea-focused, from the basic mechanisms to the present and future therapies.
The Conference will focus on the following key areas:
Personalized Approach in Diagnosis of Advanced Lung Cancer
Personalized Approach Therapy in NSCLC utilizing immunotherapy
Personalized Approach in NSCLC with actionable genetic alterations
Future Directions in Personalized Therapy in Advanced Lung Cancer
This Conference will welcome oncology professionals, lung cancer specialists, treatment experts and other healthcare professionals.
Join us as a Sponsor and benefit from maximum visibility and exposure to a broader audience.
We look forward to meeting you online at "The American Virtual Conference of Personalized Approach in Management of Patients with Advanced Lung Cancer (PMLC2022)"
Sincerely,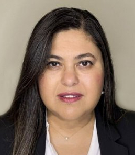 Dr. Nagla Abdel Karim
Conference Chair